How to view default name servers?
1. Login to your Reseller panel.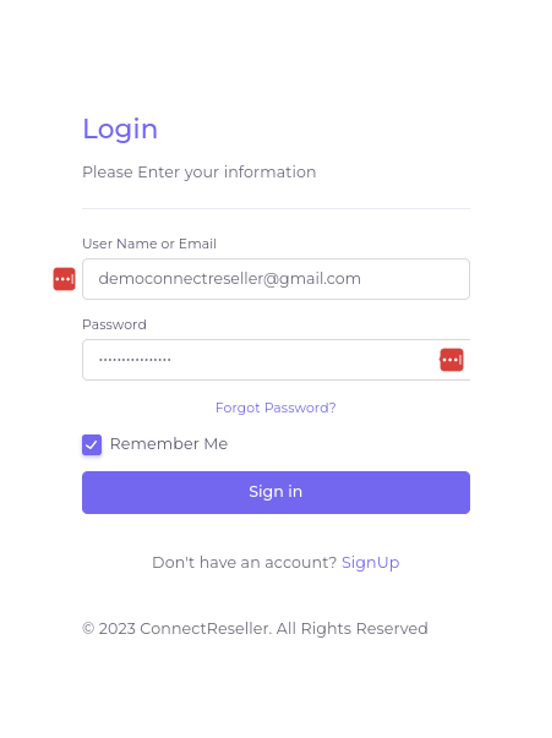 2.Click on "Tools" option.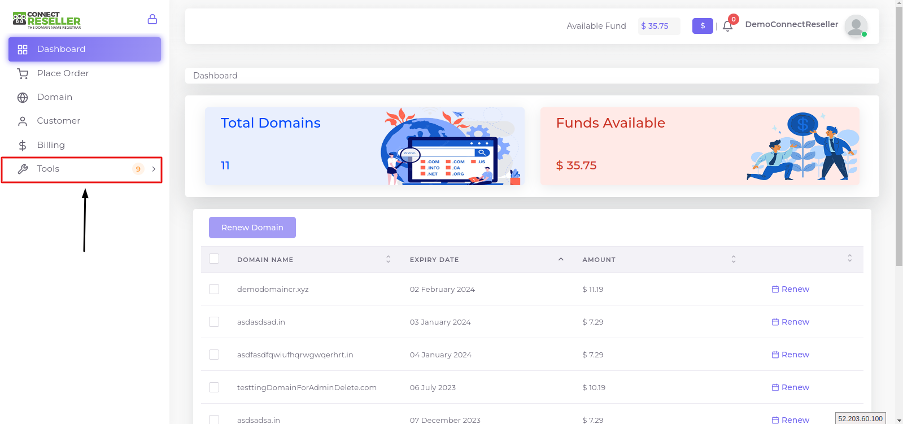 3.Under that select "Profile Settings".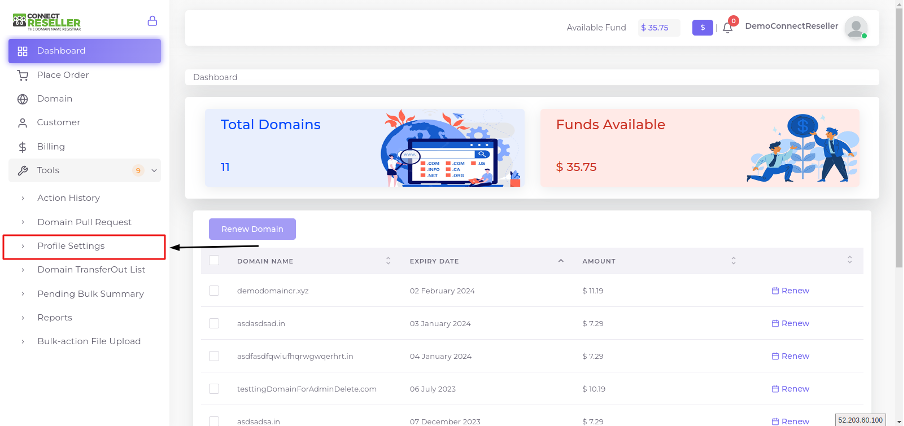 4.In that select "Branding" option.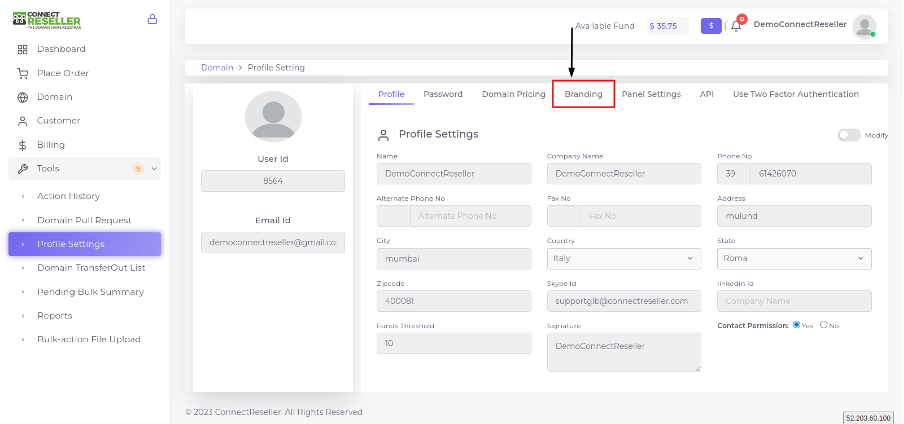 5.Click on "Default Name Server" option.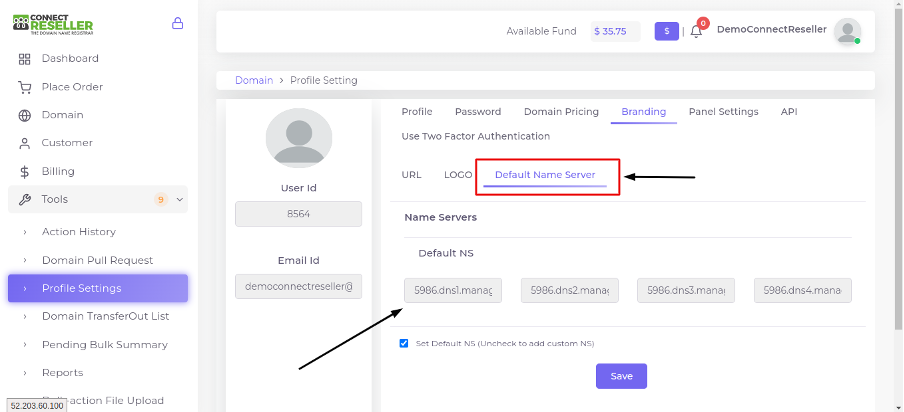 Related Articles

How to set default nameservers?

Login to your Reseller Panel Click on "Domain" Option Under that select the domain for which you want to set the default nameservers Click on "Nameservers" Option (as we can see the domain has custom nameservers) Select "DNS management" option Click ...

How to view/modify assigned contact details for any domain name?

Login to your Reseller Panel Navigate to the left-hand side of the page and locate Domains. Select the domain name for which you want to view/modify the assigned contact details. Under manage domain option choose "Contact Details" You can view the ...

Can I install an SSL certificate on multiple servers?

Yes, depending on the type of SSL certificate, you can install it on multiple servers. However, some SSL certificate providers may have specific licensing terms or limitations on the number of servers the certificate can be installed on. It's ...

How to purchase SSL via WHMCS?

WHMCS SSL setup. 1. Download the module file of "ConnectReseller SSL" refering to the link below. https://marketplace.whmcs.com/product/6960-connectreseller-ssl 2. Upon downloading the file "cr_ssl.zip," kindly proceed to upload it to the file ...

How to move a domain from one customer to another?

Login to your Reseller Panel Click on "Domains" option Select the domain name you want to move Under more action option select "Move Domain" Click on move domain enter the customer id, customer email id select the option use default contact of new ...